According to organizers, more than a million people took to the streets Sunday to protest a new law which could allow Hong Kongers to be extradited to China on a range of offenses.
Critics say the move would make anyone in Hong Kong vulnerable to being grabbed by the Chinese authorities for political reasons or inadvertent business offenses and undermine the "one country, two systems" model that has been in place since the 1997 handover.
The protest was motivated, in part, by fears the city would be subject to a China-style rule of law.
Sunday's protest, however, also broke new demographic ground. The 2014 Umbrella movement was largely a student-led movement but had faced sizeable opposition among some segments of the population who felt that the movement was disruptive to businesses.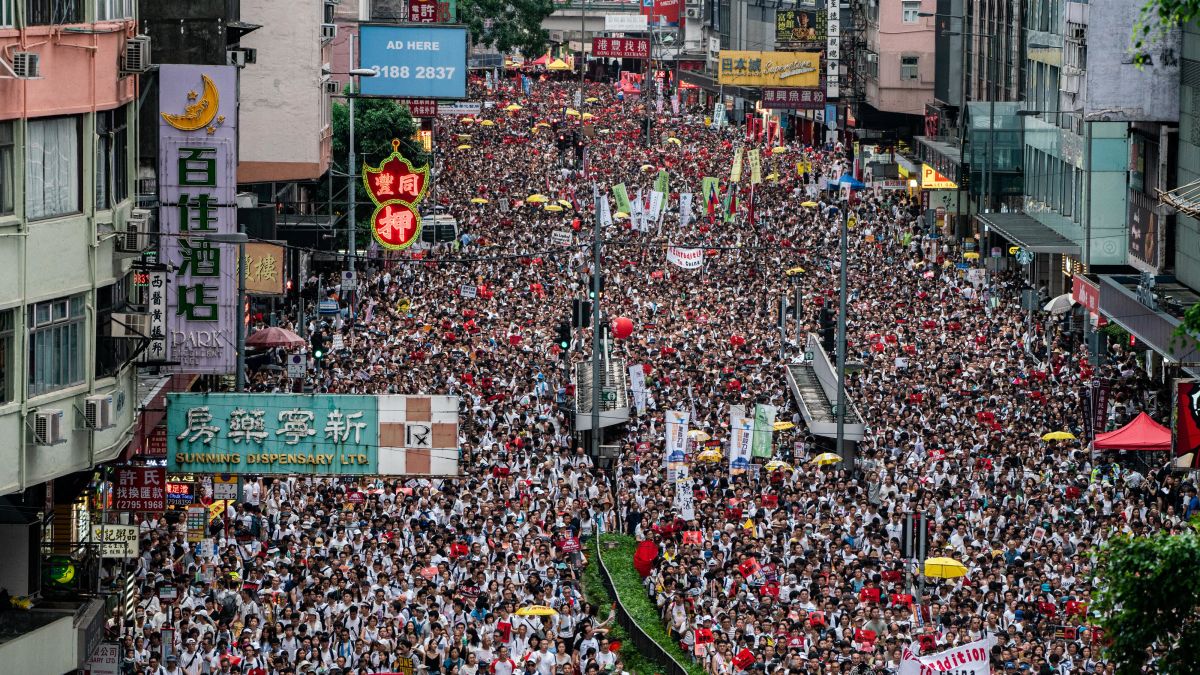 The opposition to the extradition bill, however, cuts across several segments of society including lawyers, business people, middle-class, and middle-aged individuals.
Their presence reinforced the fortitude of Hong Kongers to defend their existing rights against further erosion.
Just one week ago, over 180,000 Hong Kongers rallied in Victoria Park to commemorate the 30th anniversary of the Tiananmen Square massacre. Organizers of the vigil informed the press that the attendance this year broke all previous records.
For several hours on Sunday, protesters marched in the sweltering heat dressed in white. Many carried banners saying "Scrap the evil law!" and "Oppose China extradition!"
The march was seen as a major rebuke of Hong Kong's leader Carrie Lam, who has pushed for the amendments to be passed before July.
Despite the massive turnout, Carrie Lam has vowed to push ahead with the second reading of the bill.