When France's national football team triumphed over Croatia to clinch the 2018 World Cup title in Moscow's Luzhniki Stadium, football fans the world over marvelled at the skill and mastery of the French. France's national football team has long reflected the republic's ethnic diversity, with a diverse lineup of players descending from immigrants of former French colonies or neighboring European countries. 19 out of the 23 players in France's 2018 squad were immigrants or sons of immigrants. 15 have roots in Africa and seven are Muslim.
A more striking figure is that 52 out of the 736 football players who were present in Russia were born in France, making France the leading exporter of top class football talent. In fact, 2018 was the fourth successive World Cup at which France has supplied more players than any other competing nation.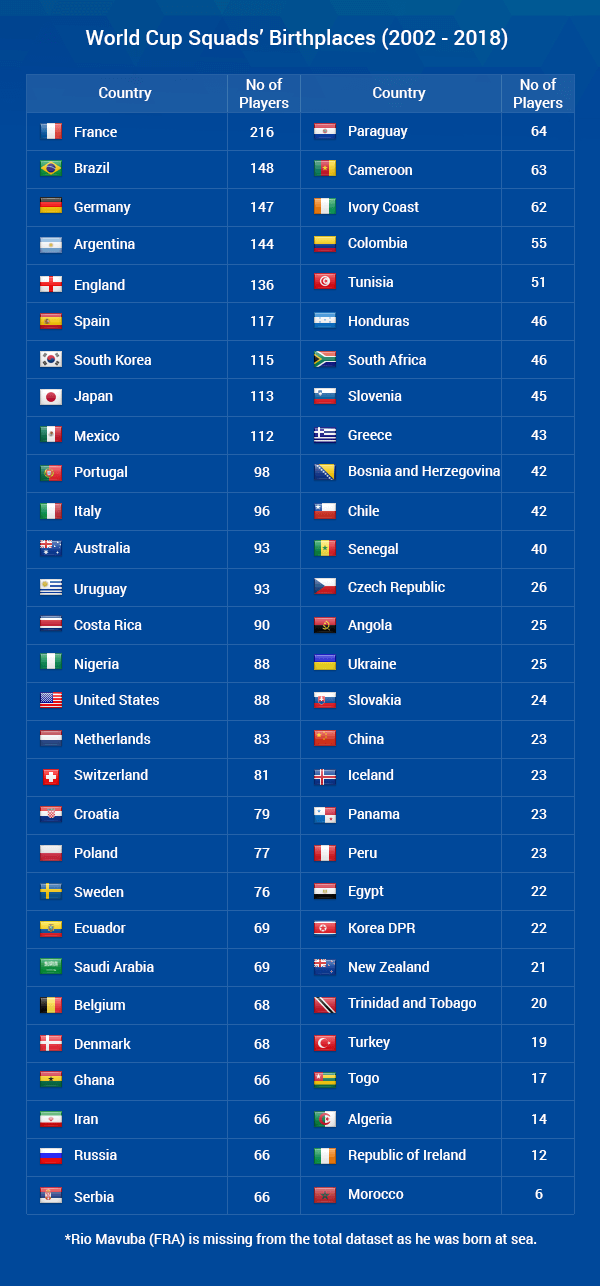 Increasingly, the Paris Metropolitan Area serves as the driving force of French football. Eight of the 23 players in France's 2018 squad grew up in the capital's suburbs.
Paris' ethnically diverse banlieues (French for 'suburbs') provide the ideal conditions for fostering football talent – A high concentration of young players, an abundance of municipal sports facilities, and a thriving football scene characterized by fast-paced informal matches on small pitches where technical dexterity and individual expression are allowed to flourish.
However, France's football scene wasn't always this well developed. The seeds of France's success began in the 1970s.
Structural changes
Between 1960 and 1974, France's national football team failed to qualify for three World Cups and three European championships. The Fédération Française de Football (FFF) decided to overhaul its entire talent development framework.
In 1973, the French Professional Charter came into force, requiring all professional clubs in France to establish youth academies. Today, there are 37 such academies in operation, catering for around 2,000 players aged between 15 and 20. In addition, there are 22 pre-training centres for both male and female youth players aged 13 to 15. The most famous pre-training center of which is the world-renowned Clairefontaine facility located in the Rambouillet Forest, southwest of Paris.
Talent scouting
France now prizes technical ability more than anything else when it comes to youth recruitment and coaching. Recruiters routinely hold tryouts for aspiring young talents, many of which take place in sporting facilities in France's working class banlieues. Banlieue kids generally have few choices of entertainment apart from football. However, The French system refines this raw talent where it can be found. Every banlieue has state-subsidised sports clubs with qualified coaches.
"There is only football. Whether at school or in the neighbourhood, everyone will play football. And that helps people to not stay in the quartier doing nothing, or doing stupid things."

Paul Pogba, French footballer and Manchester United player
Clairefontaine Academy
The Clairefontaine academy alone trained world class players like Thierry Henry, Nicholas Anelka, Louis Saha, and most recently, Kylian Mbappe who became the youngest ever French player to score at a World Cup and the second teenager to score at a World Cup final.
Clairefontaine's influence stretches far beyond the Parisian boys who come here from 13 to 15. It is the primary hub of a series of similar academies located across France, and the nerve centre from which the modern French footballing strategy and doctrine originates.
For a player to be selected for admission to Clairefontaine, they need to be between 13 and 15 years of age, have French citizenship and live or play in the surrounding Île-de-France, Seine-Maritime or Eure regions.
The Clairefontaine training schedule is relentless, with players getting pitch exposure from Sunday to Friday evening before heading off to play for their local clubs during the weekend. This level of intensity – playing almost every day of the week is rare, but it is Clairefontaine's recipe for breeding thoroughbred footballers.
The psychological wellbeing of Clairefontaine's players are also looked after, with an emphasis on a close relationship between coaches and players and between players to minimize instances of homesickness and loneliness. Players are also clothed and fed and their academic performance overseen to ensure holistic development.