As the Coronavirus epidemic escalates in the United States and stocks tumble over pandemic fears and an ongoing oil price war, the American public is quickly losing confidence in President Donald Trump's ability to handle the outbreak.
Polling from Morning Consult released this week showcased how the American public's confidence in the Trump administration's response has eroded over time.
In early February, the poll found that 61 percent of Americans approved of Trump's response to the virus, while only 21 percent disapproved of his actions. By mid-February, his approval had dropped to 56 percent, but still, only 27 percent disapproved.
The latest polling, released in early March, shows a drastic decline; according to the new polling, only 44 percent of Americans approve of Trump's handling of COVID-19, while 42 percent disapprove. The approval/disapproval ratings are actually a statistical tie due to being within the poll's margin of error.
March's figures constitute a 17 percentage point drop from just over a month ago.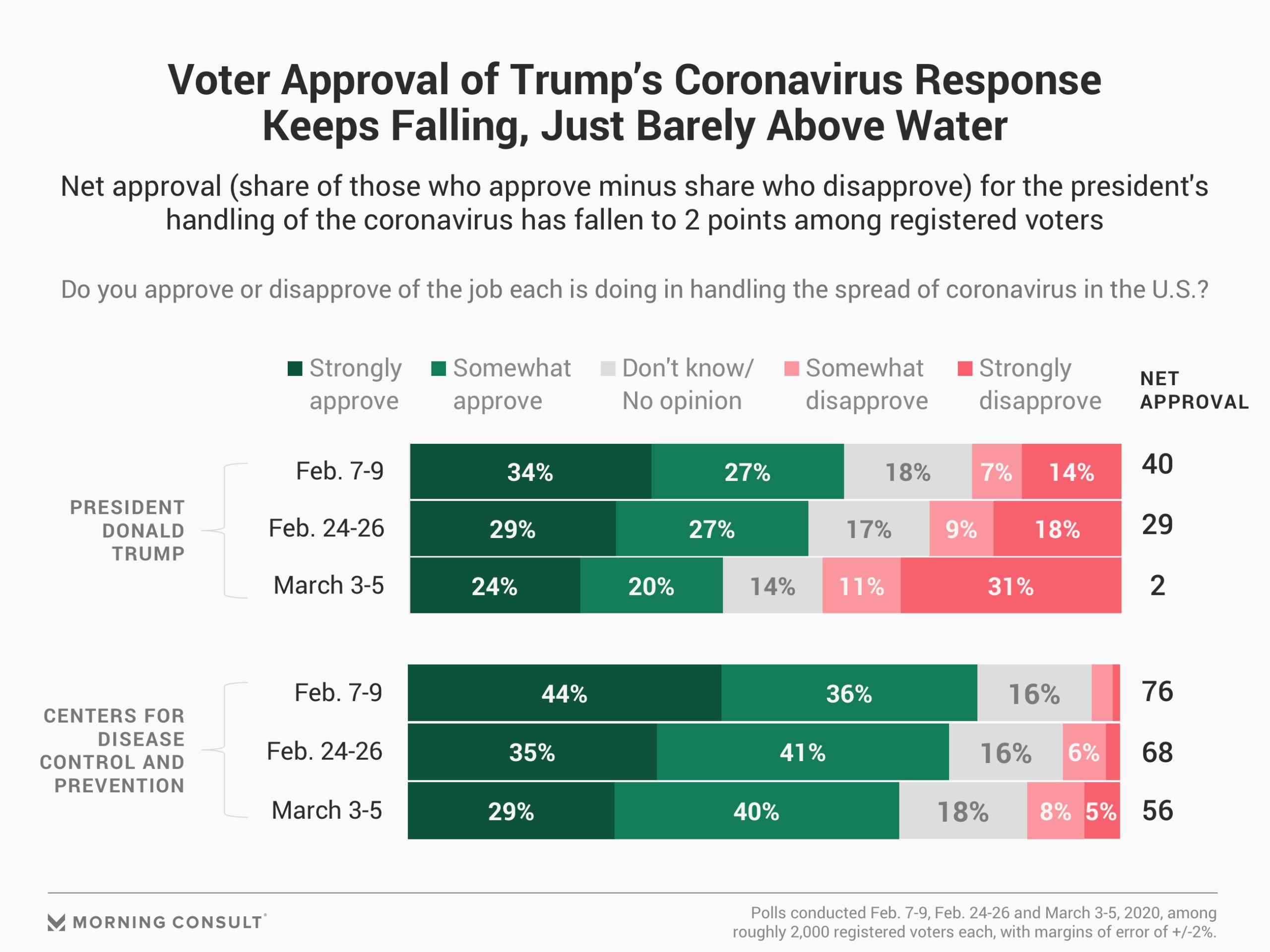 In separate polling from The Economist/YouGov, Trump's approval rating numbers are actually underwater: only 37 percent approve of his handling coronavirus in the U.S. so far, while 47 percent say they disapprove (16 percent said they weren't sure how to rate him).
As the Dow Jones and S&P 500 suffered their worst one-day fall since the 2008 financial crisis, Trump took to Twitter to cast allegations of "fake news" over coverage of the Coronavirus.
According to the Washington Post, Trump and members of his administration have contradicted other Trump officials at least 14 times on various parts of the coronavirus response over the past 30 days.