The number of Americans filing claims for unemployment benefits surged to a record of 3.28 million last week as the US government imposed drastic measures on businesses to contain the spread of the coronavirus pandemic. The restrictions dealt a devastating blow to the US economy, unleashing an unprecedented wave of layoffs.
The weekly jobless claims report from the Labour Department on Thursday (Mar 26) offered the clearest evidence yet of the economic fallout from coronavirus. In response, the US Congress has assembled a record US$2 trillion stimulus package.
Economists say the US economy is already in recession. Weekly claims are the most timely labor market indicator. With nearly half the country's population under some form of a lockdown, economists are bracing for successive waves of jobless claims.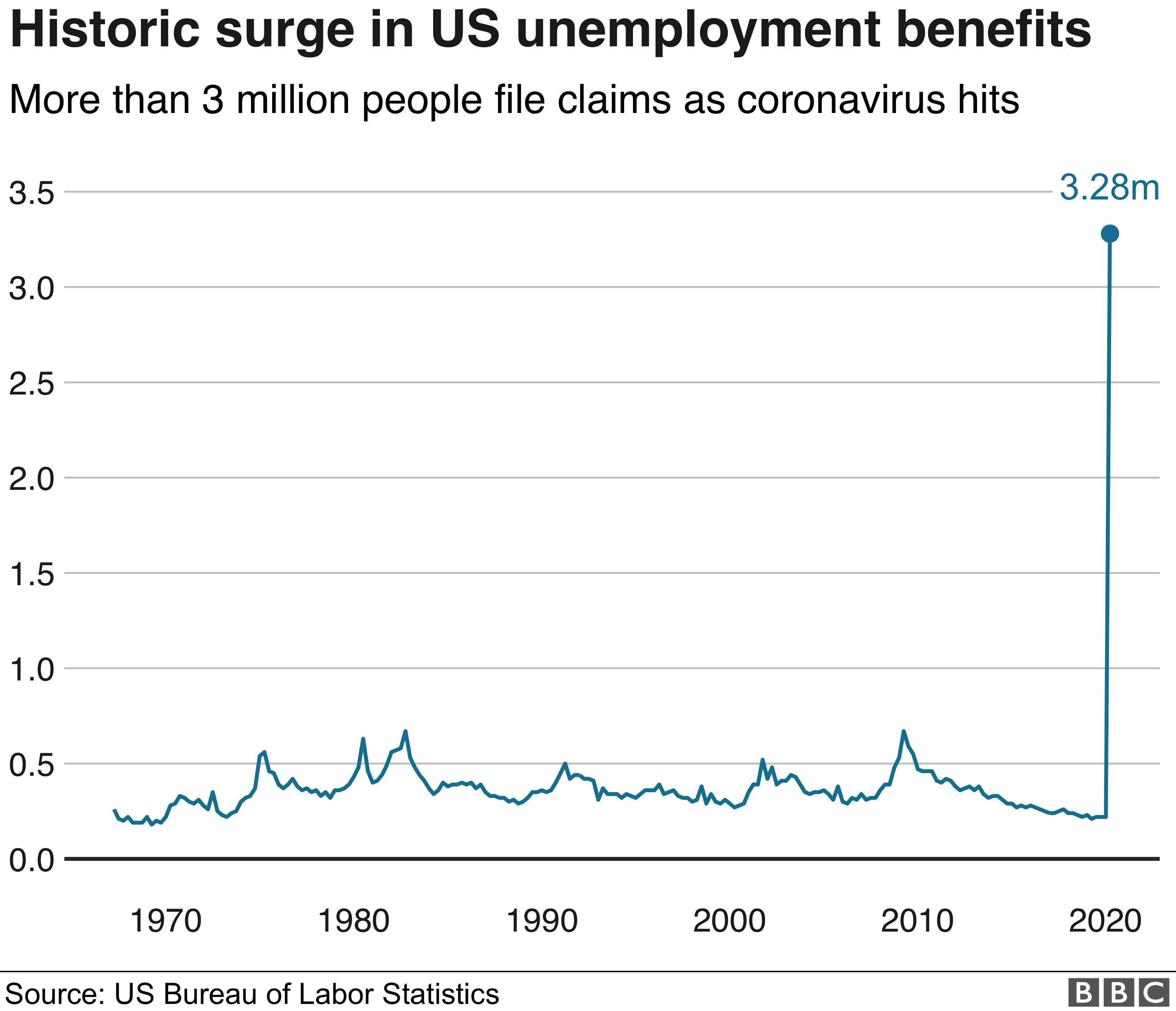 "With partial lockdowns across the country leading to a sudden stop in economic activity, the US economy will experience the largest economic contraction on record with the most severe surge in unemployment ever,"

– Gregory Daco, chief US economist at Oxford Economics in New York.
Initial claims for unemployment benefits rose 3 million to a seasonally-adjusted 3.28 million in the week ending Mar 21, dwarfing the previous record of 695,000 set in 1982, the Labour Department said.
Mounting layoffs and a sinking economy have prompted President Donald Trump to push for businesses to reopen by Easter. However, health experts have warned against such a move, given the rising number of infections and fatalities.
On Mar 26 (Thursday), the US surpassed China in total number of confirmed coronavirus cases with 82,000 cases and over 1,200 deaths.